Hel Looks PechaKucha evening
Friday 10 June, 7 pm to midnight, all ages
Ten talks on style, fashion, subcultures and photography in PechaKucha rapid fire format: 20 pics x 20 seconds per presenter. The presentations will be part-English, part-Finnish. Music with DJs Daniel and Freeman.
Do-It-Yourself
Saturday 11 June, 12 midday to 4 pm, all ages
DIY creators sharing their stories, tips and shortcuts on how to start your own project: clothing brand, art project, style blog, etc. All presentations will be in Finnish.
HEMO DJs

Sirkus

live (1.30 pm)
Hel Sounds
Saturday 11 June, 7 pm to 1 am, all ages, no dress code
Music from Helsinki, curated by Marko Makelove.
French Films

11.20 pm

A young band mixes influences from various decades of indie music. Their first EP, Golden Sea, was released last October. Since then they have gained a strong following in Helsinki and played in several showcases abroad. They will release their debut album in the autumn.

Jaakko Eino Kalevi

10.15 pm

One of the most original figures in the Finnish electronic music scene, a tram driver, part-time model and most of all, a highly talented musician, Jaakko Eino Kalevi's music takes elements from lo-fi aesthetics and organic disco.

Bendagram

9.20 pm

This Helsinki-based duo mixes electronic music and experimental sound with a twist of pop sensibility in their tunes. No official releases yet, just a handful of gigs, but they have a buzz going on in the Helsinki scene. Highly recommended for the fans of Fever Ray, Austra and The Knife.

Teeth

8.20 pm

Matti Pentikäinen's latest alter ego Teeth has already got worldwide attention from Pitchfork to BBC Radio 1 with his cutting edge modern bass music. In recent months he has been busy playing all around Europe, so now is a great chance to catch him live in Helsinki.

Topi Saha

7.30 pm

Talented troubadour who has already found his unique sound at the age of 23. Born in Kaustinen where he learned to play from the old masters of traditional Finnish folk, pelimanni music. His critically acclaimed debut album was released last autumn. A man, a guitar and a harmonica – the perfect way to start the evening.
with Radio Helsinki DJs
Sami Häikiö

A veteran of the Finnish indie scene and one of the main pioneers at Radio Helsinki, Sami has run a record label, organized clubs, played in the legendary Karkkiautomaatti band and worked as a DJ for the last 15 years.

Marko Makelove

DJ and organizer for many Helsinki indie clubs during the last decade, including MISF*TS, Tavastia Saturday Disco and ODD Helsinki, Marko runs his own weekly Uusi Aalto radio show on Radio Helsinki and he is the curator of Hel Sounds.
and VJ
Sakke Soini

A freelance illustrator and VJ, Sakke mixes influences from past decades with modern techniques. sakkesoini.com
A forgotten and rediscovered place
The Old Customs Warehouse at Katajanokanlaituri 5 has hardly been used for nearly 40 years. There will be no heating, so dress accordingly.
The DJs will play at next door Key West pub, which is fully licensed and has age limit of 18 years and over.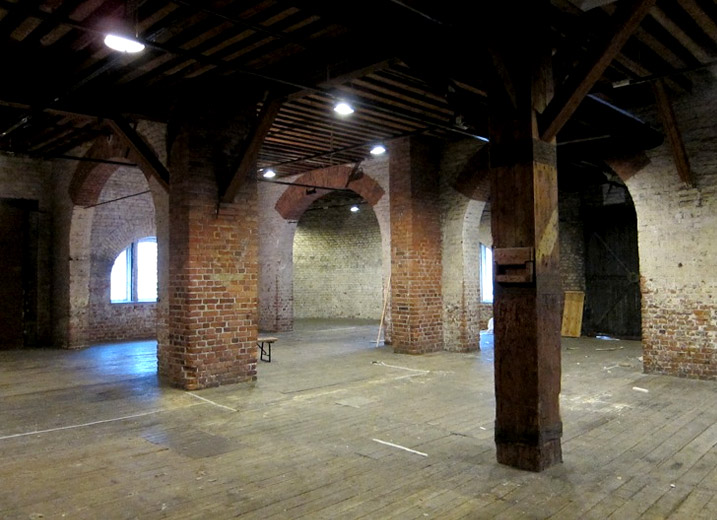 View Larger Map
About
Hel Looks was started in July 2005. Six years and 1600 published photos later we still hadn't had a party. So it's about time!
The event is produced by Helsinki Design Week together with Hel Looks.
Martina Wuoristo / Helsinki Design Week
+358 (0) 40 552 0600,
Liisa Jokinen & Sampo Karjalainen / Hel Looks
+358 (0) 50 538 3530,

In co-operation with